About Jacqueline Citrin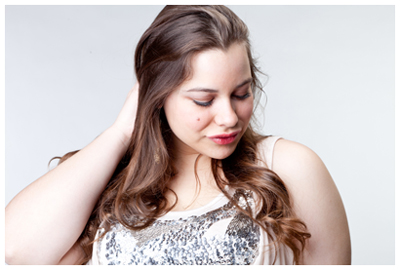 Jacqueline Citrin is a singer/songwriter from the Eastern Shore area on the Gulf Coast in South Alabama. She is currently working with Nashville producer/songwriter Jim McCormick in New Orleans, and producer/musician Frayne Lewis (son of legendary pianist, Ramsey Lewis) of One Sun Entertainment and the Chicago Recording Company. Jackie recently worked with Emmy award winning producer Rich Dickerson and Simone Sello in Los Angeles, and DJ Handy (great-grandnephew of jazz legend, WC Handy, and son of Loretta Handy Jackson of The Otis Redding Band), and Geno Wesley, formerly of The Tiptops, in Mobile, Alabama.
Jackie loves the lyrics of Taylor Swift's songs, and the voice of Adele in Rolling in the Deep.
Jackie attends the Medill School of Journalism, Media, Integrated Marketing Communications, at Northwestern University, is a member of Kappa Delta sorority, interned last summer at Warner Bros. Records and Creative Entertainment Group, and has performed at The Wharf in Orange Beach with the Atlanta-based band, Ocean Street, and Grayson Capps, Michael Warren, Sam Thacker, Grayson Hill, Hightide Blues, and Abington Court. Jackie also created and wrote the bi-monthly teen "Peer Pressure" column for the Daphne Bulletin, Gulf Coast Newspapers, in high school, which greatly influenced her songwriting in high school.
At 16, Jackie was mentored by Brandyn Ulmer of the Mobile-based band, Top of the Orange, at the recommendation of Matt Roberts of Three Doors Down. She recorded her first CD, Don't Let Go, in Mobile with engineer Matt Damico at Jada Entertainment, with Brian Catlin on keyboards, Nick Chamblee on electric and acoustic guitars, and John John Maddox on percussion. Jackie is a member of BMI (Broadcast Music, Inc.), and Pinktree Publishing Company.
Jackie's younger sister, Rebecca, is a 15 year old violinist with the Mobile Symphony Youth Orchestra, and likes to play violin along to her sister Jackie's songs. They hope to collaborate soon on an original song, combining rap ("physical activity increases your ability"), about health, fitness and nutrition among teens, a topic Rebecca is passionate about, and is the focus of her Gold Award project for Girl Scouts.